SHORT BIO:
If you've recently had the privilege of hearing a Diplo or Vladimir Cauchemar set, you've probably heard one of Lazy Flow's edits. From Afro to Baile Funk, this producer also inspires the best dancers in the world and no continent escapes his sound!
Voted best DJ of 2017 by the Parisian voguing scene, L.Y.F., based on his nickname, Lazy Flow is heavily invested in Ballroom culture and produces vogue beats that are often accompanied by MC Matyouz, both members of the House of LaDurée (first French House).
He collaborated with renowned artists, Kiddy Smile, Gala, Todd Terry, Horace Andy; travels Europe electrifying clubs and festivals with famous artists such as: Major Lazer, Anitta, Bomba Estereo and has appeared on labels like Record Makers, Nervous, Moshi Moshi or Man Recordings.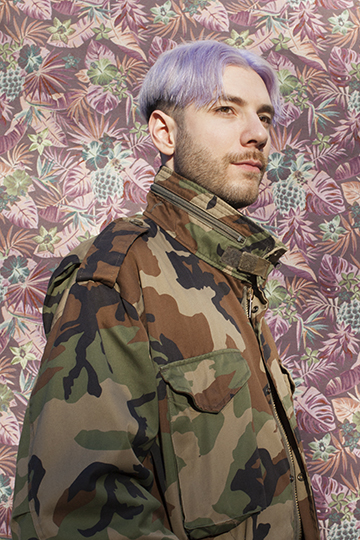 LONG BIO:
Starting out as a DJ for rappers and in skateboard competitions, Florent Cortesi alias Lazy Flow, producer and DJ originally from Paris, equally discovers a passion for electronic music and a knack for composition.
Since 2008 his productions has been released on record labels like Nervous, Record Makers, Main Course, Mental Groove, Southern Fried, Wagram, Moshi Moshi, Mixmash, Man Recordings, Ya Basta, Akwaaba,… He collaborated with Gala, Vladimir Cauchemar, Kiddy Smile and Philippe Cohen Solal, made remixes for Horace Andy, Todd Terry & J Paul Getto, Sébastien Tellier, The Very Best, Daniel Haaksman or Onyenze.
From 2010, he stayed very active as party planner in Paris (Point Ephémère, Nouveau Casino, Concorde Atlantique, Petit Bain, L'Alimentation Générale, Favela Chic,…). 2012 he hosted a radio show on Nasty FM (UK) with guest mixes from Rogerseventytwo, Joao Brasil, Lars Moston and more.
Early 2014 he released his first LP "MOYO MOYO" (HEART HEART in Swahili) on the Austrian label Big 'N' Hairy. He composed, recorded and mixed 10 tracks blending electronic and acoustic afro-latin sounds. This project is going from Cumbia to Afrobeat via Hip-Hop and Baile Funk. MOYO MOYO is the result of all the wonderful encounters with artists and singers during the past three years like Anbuley, Isa GT, Gazelle, Saadi, Tigarah or Mo Laudi.
End of 2014 he teamed up with Maral Salmassi to relaunch Television Rocks records which gives him the opportunity to fully express himself as an A&R and starring Swick, DJ Edgar, Mighty Mark & TT The Artist, DJ Comrade, Cobra Krames, Mace, R-Ash, DJ N.K., Chong X, Banginclude, EQ Why, DJ Tiga,…
April 2015 he releases his first compilation on French label Folistar, bringing together old and new schools under one flag, House music. "Lazy Flow Presents: Paris' House Finest" brings together fifteen exclusive tracks with as much producers, also available as a mixtape hosted by a MC (DSL) featuring Bustafunk, Matt Mendez, mOnsieurWilly, Madji'k, Jerome Badini, Rude Jude, The Altered Beast, Kaptain Cadillac or The Phantom's Revenge.
Lazy Flow's debut album MOYO MOYO was the first step of an on going series of collaborations and live performances that lead him to assemble the band « Lazy Flow & The Snakes » including musicians (pianist, guitar player, bass player) and singers. They rocked the scene of festivals Chorus and Träce as Nouveau Casino or Auditorium of Seynod and open for Naive New Beaters or General Elektriks.
In 2016 he discovered the breadth of Voguing culture by participating as sound engineer, alongside the iconic French artist Kiddy Smile, to the soundtrack of Gabrielle Culand's documentary "Paris is Voguing". Very touched and fascinated by this movement he made his first steps as a DJ. Then in 2017 he joined the first French House of Voguing House of LaDurée and, with the alias of L.Y.F., heavily invests himself into Ballroom culture alongside MC Matyouz. His beats quickly cross borders because of their originality in which he brings with ease his various Afro-Latin influences within this music. It's also this year that he returns to his passion for edits and mashups and turns his favorites as his guilty pleasures into afro, voguing, baile funk or soca, nothing stops him and he's very often right on the mark.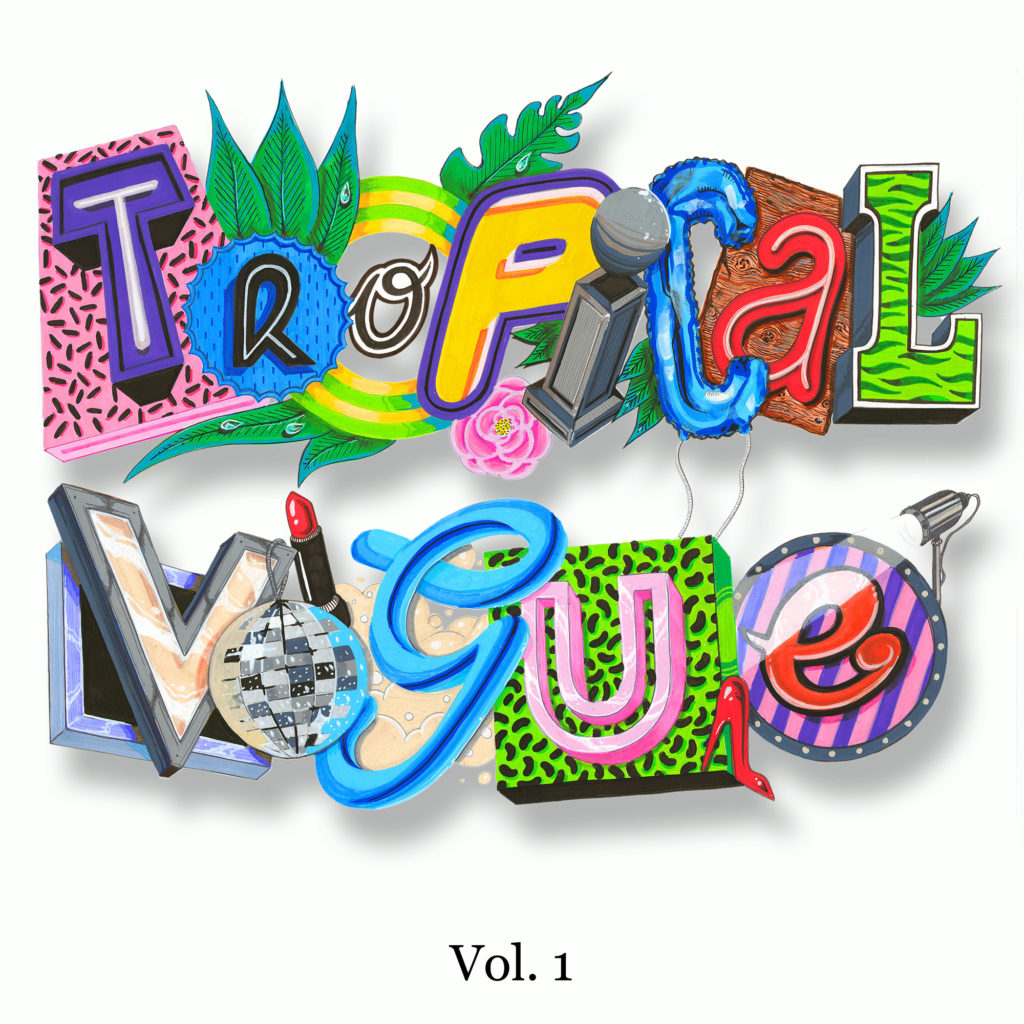 With his success he quickly inspires renowned choreographers and dancers and some of these performances quickly exceed the million seen as the now classic Bololo Ha Ha in 2018 choreographed by Dez Soliven for Jade Chynoweth. His edits even manage to touch the artists concerned like Gala who will make him a dubplate of his timeless tube Freed From Desire and a shout out on Let Ha Boy Cry. This year will also mark the release of the first opus of his Tropical Vogue EP series, hybrid laboratory dedicated to voguing dance at the crossroads of contemporary music from the African, Latin and Caribbean continents.
Played alongside: Armand Van Helden, Major Lazer, Anitta, Die Antwoord, Haddaway, Bomba Estereo, Thievery Corporation, General Elektriks, Boys Noize, Naive New Beaters, Joke, Nero, Oneman, Kissy Sell Out, Zombie Disco Squad, Housemeister, Congorock, DATA, Daniel Haaksman, Bambounou, L-Vis 1990, Stefano Ritteri, Para One, Surkin, El Hijo De La Cumbia, Mightyfools, Martelo, Sinden, Homework, Astronomar, Douster, Myd, French Fries, Teki Latex, Bok Bok, DJ Mixwell, La Dame Blanche,…
DJ sets:  Boiler Room, Paris (Machine du Moulin Rouge, Wanderlust, Grande Halle De La Villette, Elysée Montmartre, Trianon, Alhambra, Favst, Bellevilloise, Seine Musicale, Badaboum, Nüba, Flow, Bains Douches,…), Esplanade de la Défense (Nanterre), Lyon (La Plateforme), Lille (Le Tripostal), Isola 2000 (Les Pistes Électroniques), Nancy (L'Envers Club), United States of America (New York, Las Vegas), Spain (Razzmatazz, La Mutant), Belgium (Fuse, Mirano), United Kingdom (The Den, 53 Degrees, The Legion, Orange Rooms, Sketch), Germany (Nektar Beach, Tempelhof), Switzerland (Fri-Son, Loft Club, Salzhaus Winterthur), Italy (Santeria Social Club),…
Brands : Isabel Marant (After show), Mitchell & Ness (Europe), Diesel (Bread & Butter), Burn (Tour France), Puma (UK), Eristoff (La Place), Orange (Radio Nova), WeSC (Citadium), Be Street Magazine (Be Street Weeknd), Wad Magazine (Wad Klub), John Ribbe (Runway),… 
Radios : UK (BBC Radio 1,  Rinse FM, NTS, Reprezent, Nasty FM), USA (The Lot, KCSB FM, KEXP, Vocalo),  France (Radio FG, Mouv', OKLM, Télérama, Rinse France, Hotel Radio Paris, Le Mellotron, Radio Meuh), Funkhaus Europa (Germany), Triple J (Australia), Polskie Radio (Poland), Radio 1 (Prague),…