SHORT BIO:
Producer, DJ, and hot groove digger, Lazy Flow, is passionate about the interaction between music and dance. His EP series Tropical Vogue exemplifies the relationship between the two mediums, inspiring the best dancers on the planet as well as his edits have simultaneously racked up millions of views. Voted best DJ by the Parisian ballroom scene, member of the House of LaDurée, he composed the soundtrack to Vice's documentary, "Queer & Fier(ce)". Some of his collaborations include artists of various soundscapes like Vladimir Cauchemar, Kiddy Smile, Gala …
Resident DJ at the most dance appeal underground party in Paris: La Creole, as to the best scenes from Saint Petersburg to New York City, he electrifies the crowds with sets that mix Afro, Baile Funk, Dancehall, Vogue beats,… (check out his Boiler Room set, you won't be disappointed). The best way to enjoy the Lazy Flow experience is to watch his extraordinary show surrounded by dancers and MC.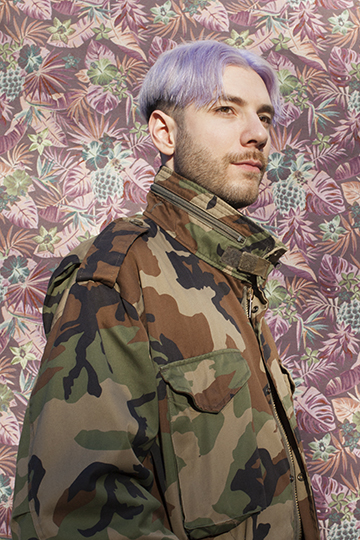 LONG BIO:
Starting out as a DJ for rappers and in skateboard competitions, Florent Cortesi alias Lazy Flow, producer and DJ originally from Paris, equally discovers a passion for electronic music and a knack for composition.
Since 2008 his productions has been released on record labels like Nervous, Record Makers, Main Course, Mental Groove, Southern Fried, Wagram, Moshi Moshi, Mixmash, Man Recordings, Ya Basta, Akwaaba,… He collaborated with Gala, Vladimir Cauchemar, Kiddy Smile et Philippe Cohen Solal, fait des remixes pour Horace Andy, Todd Terry & J Paul Getto, Sébastien Tellier, The Very Best, Daniel Haaksman or Onyenze.
From 2010, he stayed very active as party planner in Paris (Point Ephémère, Nouveau Casino, Concorde Atlantique, Petit Bain, Petit Palace, Social Club). 2012 he hosted a radio show on Nasty FM (UK) with guest mixes from Rogerseventytwo, Joao Brasil, Lars Moston and more.
Early 2014 he released his first LP "MOYO MOYO" (HEART HEART in Swahili) on the Austrian label Big 'N' Hairy. He composed, recorded and mixed 10 tracks blending electronic and acoustic afro-latin sounds. This project is going from Cumbia to Afrobeat via Hip-Hop and Baile Funk. MOYO MOYO is the result of all the wonderful encounters with artists and singers during the past three years like Anbuley, Isa GT, Gazelle, Saadi, Tigarah or Mo Laudi.
End of 2014 he teamed up with Maral Salmassi to relaunch Television Rocks records which gives him the opportunity to fully express himself as an A&R and starring Swick, DJ Edgar, Mighty Mark & TT The Artist, DJ Comrade, Cobra Krames, Mace, R-Ash, DJ N.K., Chong X, Banginclude, EQ Why, DJ Tiga,…
April 2015 he releases his first compilation on French label Folistar, bringing together old and new schools under one flag, House music. "Lazy Flow Presents: Paris' House Finest" brings together fifteen exclusive tracks with as much producers, also available as a mixtape hosted by a MC (DSL) featuring Bustafunk, mOnsieurWilly, Madji'k, Jerome Badini, Rude Jude, The Altered Beast, Kaptain Cadillac ou The Phantom's Revenge.
Lazy Flow's debut album MOYO MOYO was the first step of an on going series of collaborations and live performances that lead him to assemble the band « Lazy Flow & The Snakes » including musicians (pianist, guitar player, bass player) and singers. They rocked the scene of festivals Chorus and Träce as Nouveau Casino or Auditorium of Seynod and open for Naive New Beaters or General Elektriks.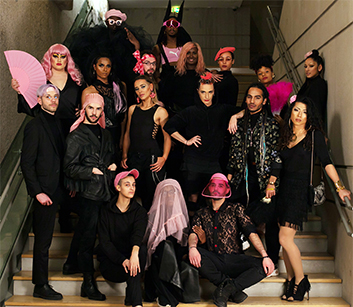 In 2016, he discovered the breadth of Ballroom culture by participating as a sound engineer, alongside iconic French artist Kiddy Smile, in the soundtrack of Gabrielle Culand's documentary "Paris is Voguing". Very touched and fascinated by this movement, he began his first steps as a DJ. In 2017, he joined the first French Ballroom House, House of LaDurée, and with the alias, L.Y.F., he became more involved as a Voguing producer alongside MC Matyouz. His beats quickly crossed borders thanks largely to their originality, where he easily melded his Afro-Latin influences within the genre. In the same year, he returned to one of his favorite crafts, creating edits and mashups, turning his favorites as his guilty pleasures with afro, voguing, baile funk or soca sauce, holding nothing back, always on the fly.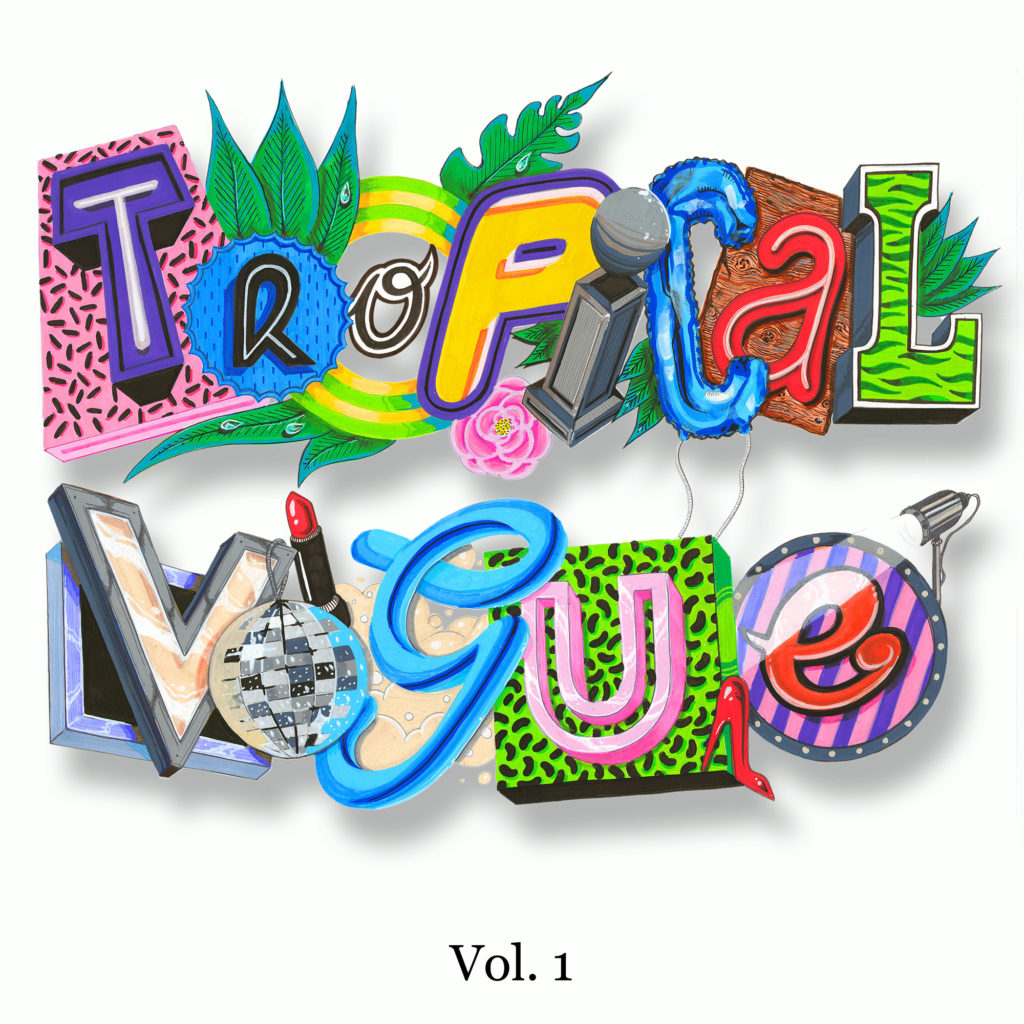 The following year, he was voted best DJ by the Paris ballroom scene. His success, rapidly inspired renowned choreographers and dancers. Some of their performances quickly exceeded one million views, like his now classic Bololo Ha Ha in 2018, which was choreographed by Dez Soliven for Jade Chynoweth. His edits even manage to touch the original artists, like Gala who is making him a dubplate of her timeless tune Freed From Desire and also shouted him out on Let Ha Boy Cry. This year will also mark the release of the first opus of his Tropical Vogue EP series, a hybrid lab experiment dedicated to vogue dance at the crossroads of contemporary music from the African, Latin, Caribbean and Middle Eastern continents.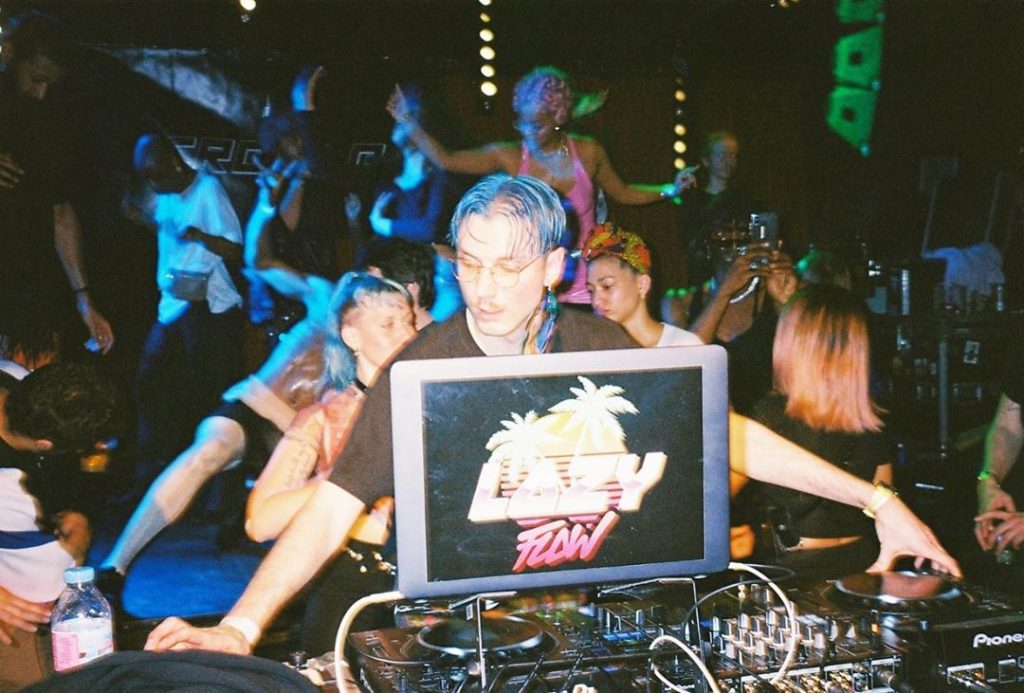 As a DJ, he heads the most dance appeal underground party in Paris: La Créole, a multidisciplinary collective conceived as in a laboratory, a perfect fusion between a Jamaican sound system and a Berlin underground atmosphere, with a dash of carnival energy and enhanced with a hint of voguebeats. Like a fish in water, Lazy Flow always finds his audience and a new family, celebrating feasts and dancing madly, as is evident in his collaboration with Boiler Room the following year.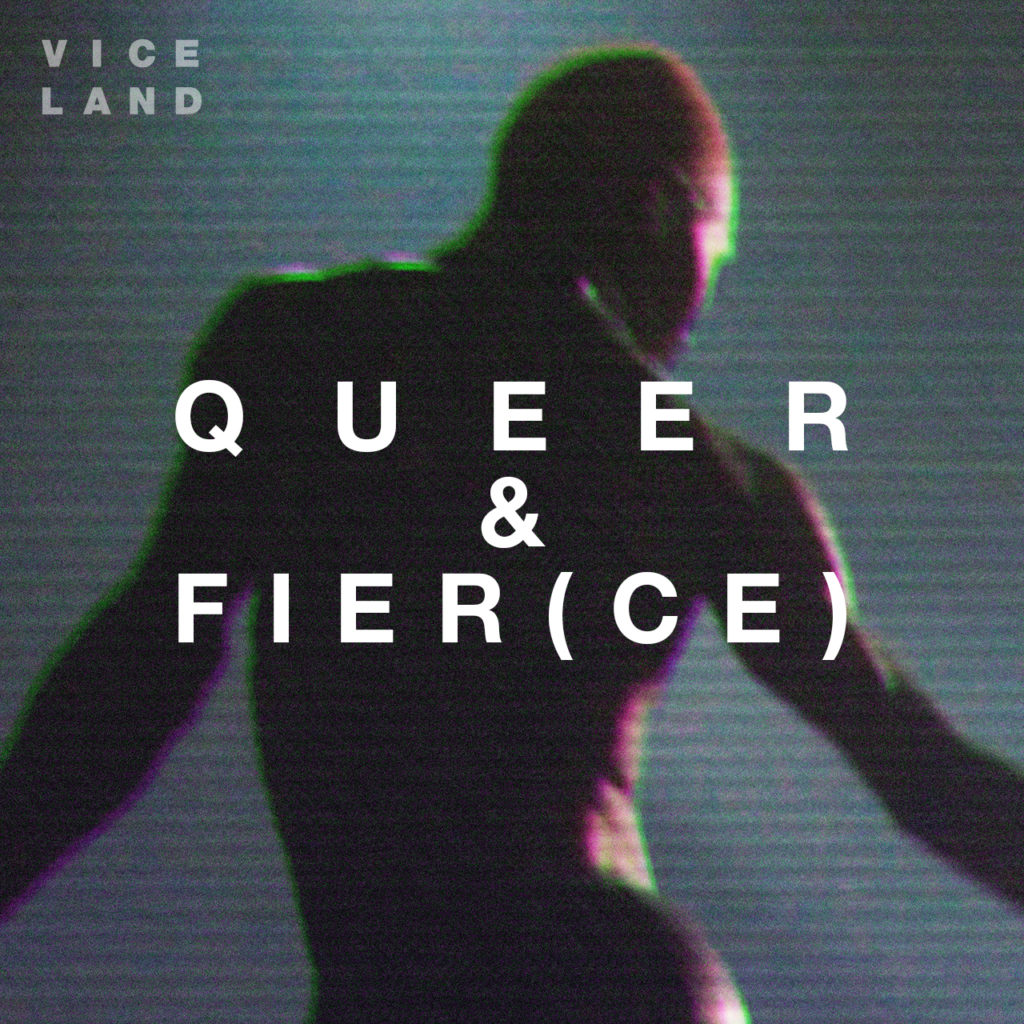 2019: he composed the soundtrack of the documentary Queer & Fier(ce) directed by Nneka Onuorah & Giselle Bailey for Viceland, following figures of the Parisian ballroom scene such as Kiddy Smile, Matyouz LaDurée or Lasseindra Ninja, drawing an engaged and empowering portrait.
DJ sets:  France: Boiler Room, Paris (Solidays, Esplanade de la Défense, Machine du Moulin Rouge, Wanderlust, Grande Halle De La Villette, Elysée Montmartre, Trianon, Alhambra, Gaîté Lyrique, Favst, Bellevilloise, Seine Musicale, Centre Pompidou, CND, Badaboum, Nüba, Flow), Reims (La Magnifique Society), Cabourg (Cabourg Mon Amour), Lyon (La Plateforme), Lille (Le Tripostal), Isola 2000 (Les Pistes Électroniques), Nancy (L'Envers Club)
Europe: Spain (Razzmatazz, La Mutant), Belgium (Festival de Dour, Fuse, Mirano), United Kingdom (The Den, 53 Degrees, The Legion, Orange Rooms, Sketch), Germany (Nektar Beach, Tempelhof), Switzerland (Fri-Son, Loft Club, Salzhaus Winterthur), Italy (Santeria Social Club,  Milano Pride), Norway (Citadelle d'Akershus)
United States of America: New York, Las Vegas
Brands : Red Bull (Italy), Elle Magazine (Norway), Isabel Marant (after show), Asics (France), Mitchell & Ness (Europe), Diesel (Bread & Butter), Burn (tour France), Puma (UK), Eristoff (La Place), Orange (Radio Nova), WeSC (Citadium), Vice (Italy), Series Mania (Lille), Hornet (Paris Pride), Be Street Magazine (Be Street Weeknd), Wad Magazine (Wad Klub), John Ribbe (runway)
Radios : UK (BBC Radio 1, Rinse FM, NTS, Reprezent, Nasty FM), USA (The Lot, KCSB FM, KEXP, Vocalo),  France (Radio FG, Mouv', OKLM, Télérama, Rinse France, Hotel Radio Paris, Le Mellotron, Radio Meuh), Funkhaus Europa (Allemagne), Triple J (Australie), Polskie Radio (Pologne), Radio 1 (Prague)